Now your favorite Indian dishes, desserts, and drinks get even closer to you, without any extra charges. Choose from our Menu here and order online.
Make your meetings purposeful and personal parties memorable with convenient online bookings. Avoid the last-minute trouble by clicking the "book a table."
Find the best of traditional Indian dishes, desserts, and drinks. Have a look at our Menu for the most exquisite Indian cuisine. Call us or order online.
For a gathering of any size, we will continue to delight you. Call us on (03) 8931 4733 and share your requirements with us. We will get back to you with the best offer.
Classic Indian Cuisine - Bellamack
 From Indian curries to tandoor and kebabs, we have the best Indian cuisine for you to treat your taste buds. The warm and homely environment with the skills of our master chef, we have a wide variety of authentic and traditional Indian food. The natural, well-balanced flavors, Palates of India have all the goodness of rich flavors, appetisers, mains, and desserts. Ideally located on the Flynn Circuit in Bellamack, this authentic Indian restaurant is the best place to satisfy your craving for Indian food.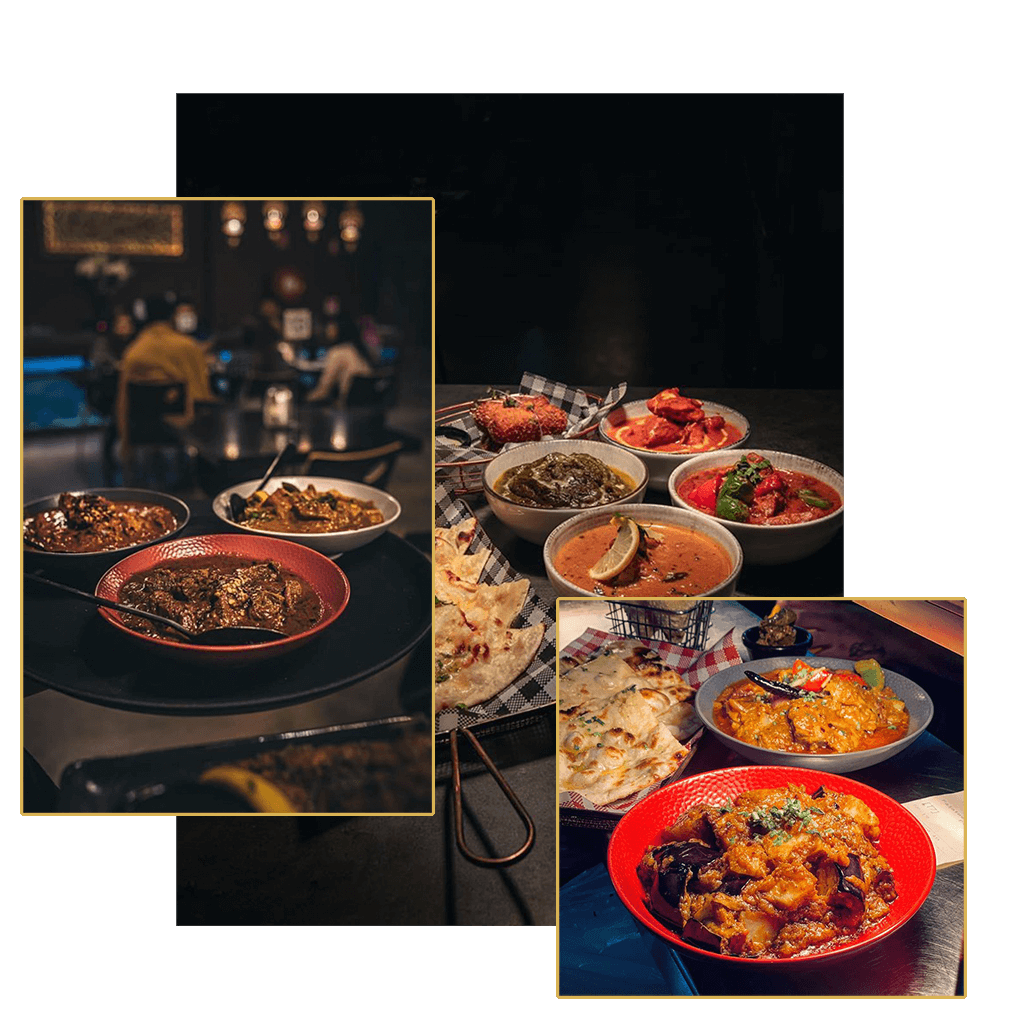 With some authentic and delicious food on the Menu, it is the place to dine with family and friends in Darwin. The spicy and soul-soothing delicacies from India will leave you spellbound. We have plenty of choices on our Menu for you to sink your teeth into, the only confusion remains is "where to start?" Our chef and his team bring to you the Indian specialities that are loud on the plate. 
The commitment to taste and excellence in every dish that our chef prepares is now no longer limited. You can conveniently order online your favorite Indian dishes, and we deliver to fresh and tasty as ever. While you sit at home and relax, we do the rest for you to ensure your meal is as delicious and healthy as you wished it to be. The same elegance and uniqueness are delivered to you to your home or office. 
It is weekend or the rush-hour, and you don't wish to disappoint yourself or your guests. Book a table online, it's quick and easy, and the rest we will take care. Enjoy the natural and well-balanced flavors and the nutritional robust in our dishes. The ingredients, preparation, and the serving, have everything Indian to it. When you book a table, we provide you with options for dining for big groups, couples, families with kids, etc. 
BEST INDIAN RESTAURANT
IN DARWIN
Favored by the Indian and the Australian community alike, Palates of India on Flynn Circuit in Bellamack is delighting the customers for years. It has consistently delivered fine Indian cuisine, drawing on traditional recipes from all over the Indian subcontinent to create a modern and innovative menu. Away from India, the culinary tradition is kept intact with the finest herbs and spices. Excellent, elegant, and diversified, the food here will leave you mesmerized.
At Palates of India, we believe that good food needs to supplement by the equally good ambiance. Special attention is given to the finer details to bring you the authentic Indian feel while you taste our delicacies. We have created a simply fantastic atmosphere. Offering you the finest in food, service, and ambiance, our menu has an exciting appeal with a wow factor.
As the best Indian restaurant in Darwin, Palates of India serving food to our patrons is all about finesse. The unique and traditional Indian cuisine on the Menu is impressive and delightful for all. In all these years of our operations, we never failed to please our guests. Right from the interior design to the dishes, desserts, and drinks on the menu, we have everything Indian about it. With our exceptional chef and his team, and the overall inviting atmosphere, the culinary genius will leave you surprised.
The menu at Palates of India actively demonstrates the taste of India. Indulge in our dishes that are an amalgamation of tradition and modernity. We have it all to satisfy the food lover's inquisitiveness. You will find people of different coterie relishing the signature dishes from our menu. You will find the traditional flavors of India modernised to suit the local Australian taste. While the tradition remains, the dishes taste even better here at Palates of India. The contemporary feeling of the traditional Indian dishes is what sets us apart. 
Palates of India set the mood to portray to our guests with the ambiance and the menu. We give you a point of interest and provide you the traditional Indian dishes as the focal point of your experience. The atmosphere here comes from our guests, their conversations, the clinking of cutlery, and glasses. It is a relaxed environment and leads to several positive comments and experiences.
The city of Darwin has a character of its own. We, at Palates of India, enhance your experience at this fantastic city by serving authentic Indian cuisine that has a distinct style and a cosmopolitan feel. We believe in a distinct food philosophy that strikes a balance between food, professionalism, and care. We have kept the dining experience as natural, and authentic as possible.